Hmmmm. What did I do during the weekend? Well, I went on a couple great mountain bike rides — one on Pole Line Pass, one on Tibble Fork — getting to enjoy perfect weather and trail conditions: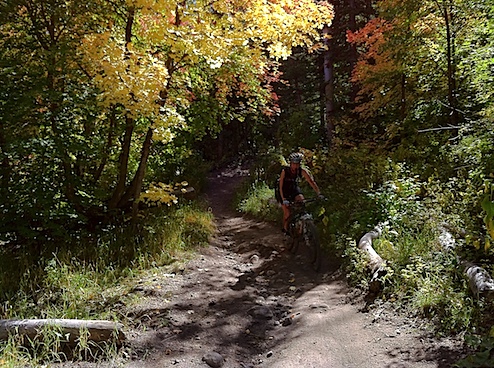 Not to mention the incredible beauty of the changing of the color of the trees: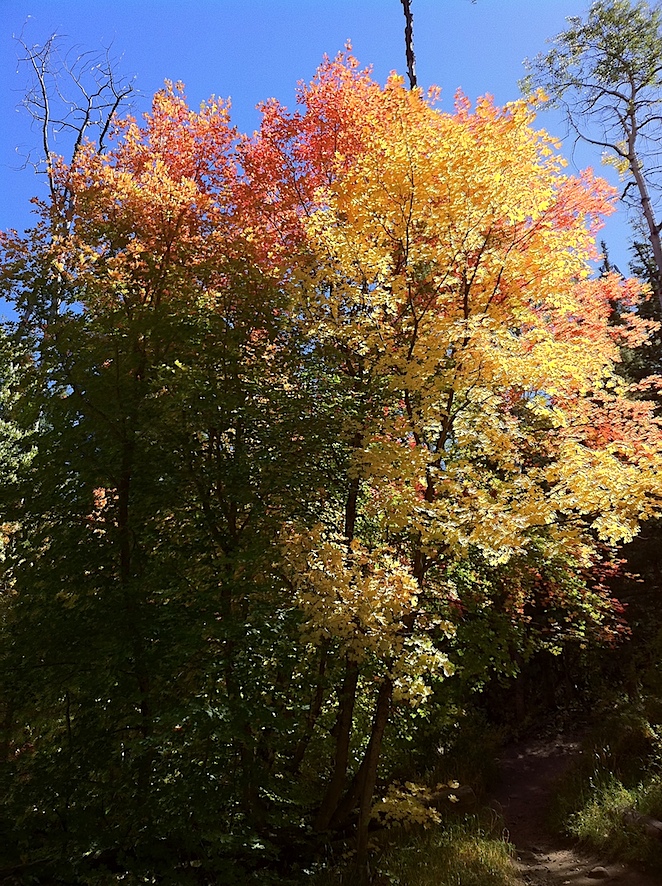 But I didn't get to write about those rides.
Oh, also I spent some time working on the next big Team Fatty giveaway, which will in fact be bigger and more awesome than previously anticipated.
But I didn't get to write about that contest.
In fact, I didn't get to work on any of the parts of this blog I like to work on, because yesterday — when I would be doing my writing for today's post — I went to take a look at my site and saw — instead of my site — this: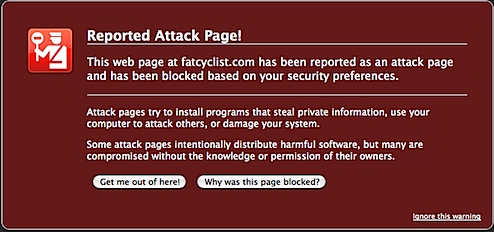 I think it's safe to say that I freaked out. A little bit.
Or maybe a lot.
I then checked my email and noticed that approximately 150 of you (thanks to each of you for the heads-up by the way) had sent me email saying you were getting the same thing.
Which meant that instead of writing, I was going to get to spend the evening troubleshooting.
A Quick Fix
It didn't take long to figure out that the one part of the site I don't control — what ads are shown — had to be the culprit. So I stripped the site of all the codes that put paying ads in my site, then submitted a malware review request to Google.
And as of this morning, they give my site a clean bill of health. Hooray.
Quick Fixes Might Be Permanent
The thing is, there have been several times that ads I'm none too thrilled with have appeared on my site. And for the past couple months been considering the possibility that the money — which is not a huge amount, alas — I get from ads is simply not worth it.
The problem is, I spend an enormous amount of time on this blog. Getting a little bit of money — even if it works out to be less than mininum wage — for my effort is kind of nice.
But not so nice that I'm willing to have my site contain malware.
So maybe I'll keep the changes I've made. I dunno.
You Tell Me
I'd like your input. Do you think I should:
Go ahead and go back to serving ads, but make sure the company that provides ads has their act together?
Start looking for a company or two to act as the site sponsors, giving them exclusive rights to advertising?
Don't go after any money at all through advertising, but instead maybe do a "Best of Fatty" book sometime and hope a bunch of people buy it?
Quit worrying about making money altogether and just do this blog for free?
Something else?
Seriously, I look forward to your thoughts.