A Note from Fatty: Thursday night at midnight (MDT), the contest for the Orbea Orca / Diva With Shimano Di2 Components ends. If you haven't checked this bike out, go here for details, and then go here to donate. Good luck!
Thursday morning, I head out to Leadville. But I'm not driving alone. Nosirree. As you'd probably expect, Kenny is driving with me.
But not just Kenny.
Three other members of the core team — Dug, Gary, and Ricky M — are coming along, too. And so is my sister Kellene and my bro-in-law Rocky.
And they're not even racing. They're coming for the road trip of it. They're coming to crew for me.
They're coming, in reality, because it's my 21st wedding anniversary, and it'll be good to have some friends and family around.
Where I Am, Fitness-Wise
This was me, March 28 of this year: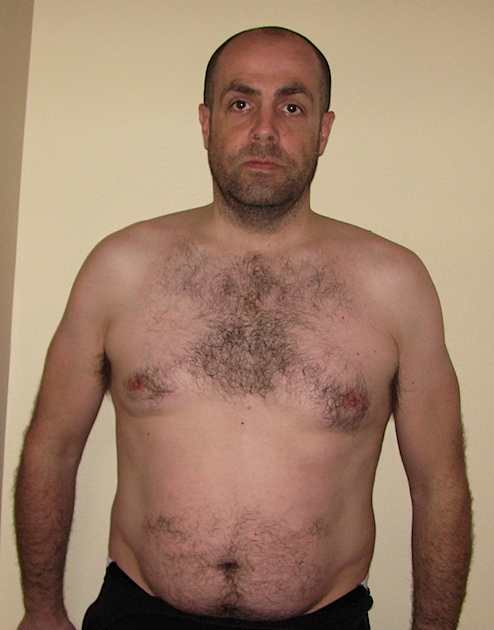 I'm sorry, I probably should have warned you before showing you that picture.
Anyway, this was me, last week: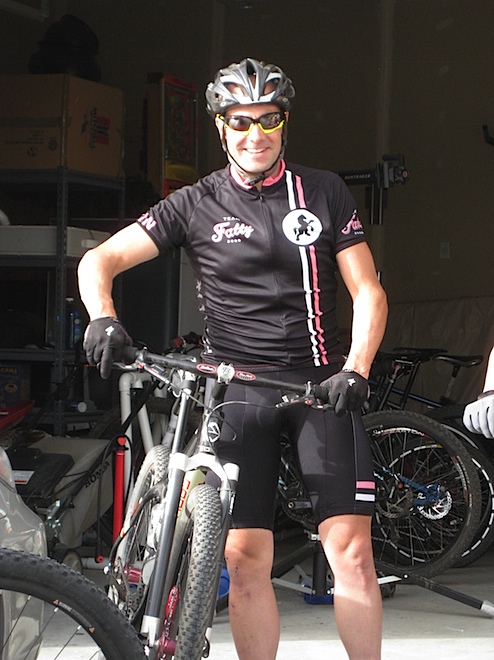 Oh, and just in case you didn't notice the quads: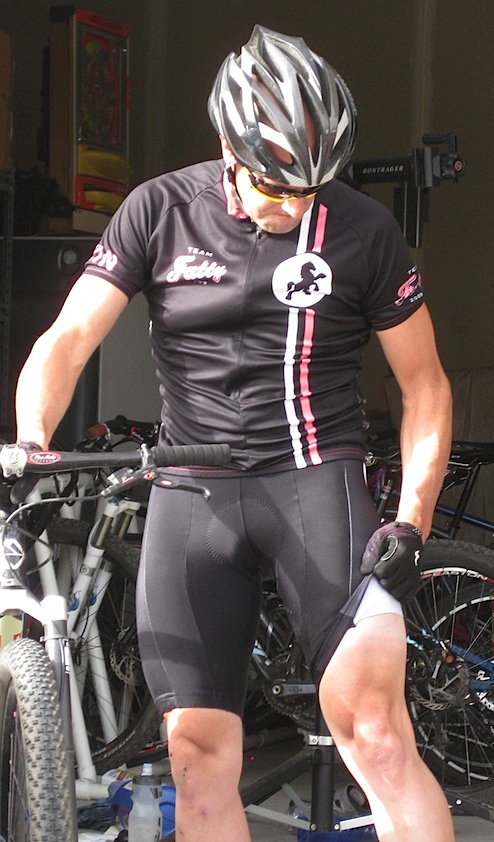 Notice any important differences? That's right! For the first time ever, there's a photograph of me wearing different glasses than Oakley Racing Jackets! I am now the proud owner of a pair of Oakley JawBones, in LiveStrong yellow.
These are the most comfortable cycling glasses I have ever owned. And as a 10+-year user of a different frame, that's not a trivial statement (Full Disclosure and Gloat: Oakley provided these frames and prescription lenses to me at no charge).
But aside from the glasses, there's also the difference that I've lost about 23 pounds since the end of March, and have very good power right now.
I've been riding hungry, and I've been riding angry.
But I have not been riding very far, and I think that is going to impact me on race day.
My Plan of Attack
Since I had until recently put the race out of my head as a possibility, I find myself with an odd situation: I am coming to the race without any requirement or goal, except to have fun.
So I've decided to try an experiment: I call it "go 'til you blow."
I don't think this experiment needs much explanation. I'm just going to ride really hard, until I can't. No computer this time. No stopwatch. I'm just going to ride, really hard, and see what happens.
Here, by the way, is my prediction of what will happen: I will have a good, fast time all the way to mile 60. Then, on the flats between mile 60 and 75, I will find myself being passed with increasing frequency. By the time I get to the two big mountain passes in the final quarter of the race, I will be so bonked that I will not even know who I am.
And this is what I will be riding (click here for larger version of image):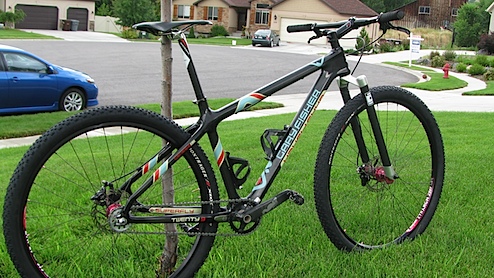 The Gary Fisher SuperFly Single Speed. I have dubbed mine "The SingleFly." It weighs 18.5 pounds and it is my favorite bike I have ever owned.
Fully rigid and currently geared at 32 x 20. A conservative choice. I'll be spun out on the flats, but will have a better chance of remaining on my bike in the climbs.
It should be an epic day.
Let's Get Together, Yeah Yeah Yeah
If you're going to be at Leadville, why don't we get together and go for a casual, easy mountain bike ride the day before the race?
I'll be at the parking area right by the dam at Turquoise Lake at 1:00pm this Friday. Arrive on time and I will take your picture with Kenny, who has agreed to go topless for the occasion.
Oh, and also we'll take a picture of you with me, and you can tell your friends that you met Stanley Tucci while in Leadville, and isn't that weird?
Short Posts, With Pictures
Starting Thursday afternoon, I'm going to start doing posts from my phone, which means they'll be short posts, they'll be frequent posts, and there will be lots of pictures.
So check back often.