The contest I'm launching today troubles me, because it reveals a previously-unknown weakness in me.
Specifically, I find myself in the ethically-problematic position of trying to figure out how I can possibly be the winner of this contest, the prize of which is a 2010 Orbea Orca or Diva (winner's choice). Either bike will be outfitted with a Dura-Ace Di2 group with Dura-Ace carbon tubeless wheels, PRO Stealth handlebar, PRO Vibe seatpost and other PRO accessories. The estimated value of this bike is $9,600.
I ask you to consider the below photograph (click the photo to see a larger, more exquisitely detailed version), then decide whether you can really blame me for wanting to keep it myself.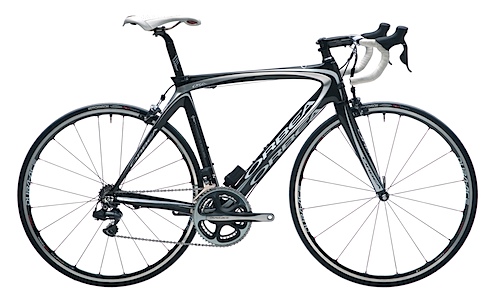 That bike is sexy. Dangerously sexy.
But no, I will not keep this bike, even though I would like to. Instead, I will give it to a random person who has donated any multiple of $5 to my LiveStrong Challenge page, or to a random Team Fatty member (any city) who has raised money in their own LiveStrong Challenge since Friday, July 31.
So, go donate now, or read on for details.
What This Is
So what do you get with this bike?
Frame: Orbea Orca or Diva: The Orca is Orbea's flagship bike, and the Diva is the women's-specific variation on the Orca. Frankly, there just isn't much I need to say about these bikes. Just look at them. They're beautiful. But they're not just vanity bikes. Oh no. If you've ever ridden an Orca, you want an Orca. They ride as sexy as they look. Which, I would like to point out, is very, very sexy.
Drivetrain: Dura-Ace Di2 Group: Back at Interbike last year, Shimano was showing off its not-yet-released Di2 electronic shifting group, called "Shimano Electronic Intelligent System" (SEIS). Until I saw it in action, I didn't really get the "Intelligent" part, but the fact is, it's incredibly cool. When you tap to shift in the back, the front derailleur senses and trims to make sure your chain's still aligned. If the rear derailleur gets bumped, it adjusts back so it's true to the cassette. And it shifts fast. This bike is just off-the-charts fast, light, and high-tech.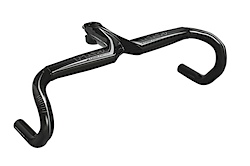 What? You say you want all the details? Good call. Here's the bike's spec:
Frame/Fork: Choice of 2010 Orbea Orca or Diva (Choice of size & color from stock on hand)
Shifters: Dura-Ace Di2
Rear Derailleur: Dura-Ace Di2
Front Derailleur: Dura-Ace Di2
Brakeset (F&R): Dura-Ace
Crankset: Dura-Ace 7900 (Regular or Compact)
Bottom Bracket: Dura-Ace 7900
Chain: Dura-Ace 7900
Cassette: Dura-Ace 7900
Wheelset: Dura-Ace Carbon Clincher Tube/Tubeless compatible…WH-7850-C24-TL
Tires: Hutchinson Tubeless
Handlebar/Stem: PRO Integrated Carbon Stealth Bar
Seatpost: PRO Vibe
Battery / Charger / Wire Kits: Dura-Ace Di2
Saddle/Pedals not included
How You Can Win
Oh, you think you'd like to have this bike? Well, of course you would. Well, to win it, you're going to need to do a little cancer fighting with me. Here are the ways you can donate.
By Donating at my Philly LiveStrong Challenge Page: For every $5 you donate at my LiveStrong Challenge page, you get another row on my spreadsheet. That DOES NOT mean that if you want to donate $50, you've got to do ten $5.00 donations. I'm awesome at Excel and will be able to give you the correct number of chances automatically, based on how much you donate. Click here to donate now .
By Raising Money at Your OWN Team Fatty LiveStrong Challenge Page: If you're a member of Team Fatty, now's a great time to donate money to your own LiveStrong Challenge, as well as to get others to donate to it. For every $5 you raise starting last Friday (July 31) to the end of the contest, you get another row on my spreadsheet.
The contest ends August 13 at Midnight, MDT. At that point I will choose a winner at random from my spreadsheet, using random.org to pick the lucky person. I will then fire off an email to the winner. Once I get acknowledgement, I'll announce it on my blog, and you can begin collecting envious looks.
Why This Is Important — AKA, How I Got This Bike To Give Away In The First Place
Perhaps you are talking to yourself right now. And if so, perhaps the thing you are saying to yourself is, "How did Fatty wrangle this kind of bike to give away? I had no idea he has that kind of juice."
Well, the fact is, I do not have that kind of juice. Not even close.
However, there is a guy at Shimano whose fiance has the same kind of breast cancer my wife Susan has, and he and I have spent some time talking. He's got the same kinds of reasons to hate and fight cancer that I have.
So. He's got the goods, I've got a ready-made soapbox, and you've got a serious need to get yourself the sweetest bike you could ever imagine. It's a match made in heaven.
And, more important than all that, is the fact that if and when we all work together to fight cancer, we will eventually succeed. So please, donate now. You may — or may not — win this incredible bike. Regardless, though, you'll have done something good and important.
And how often do you get to say that?
Q&A
People are asking some good questions in the comments, so I'm adding this section to respond to some of the ones I'm seeing frequently:
Q. Can I win if I live outside of the U.S.?
A. Yes, but you'll be in charge of any customs charges if you win. Fair enough?
Q. What's the name of the guy at Shimano who's gone to all this trouble?
A. He asked to not be named. Just think of him as a great guy at a great company who cares a lot about doing the right thing. Because that's who he is. Just like you.
Q. Are we automatically entered if people have donated to our personal site since 7/31 or is there something we have to do to be sure we are entered?
A. It's automatic. I took a snapshot of everyone's personal site earnings on 7/31 and will do so again at the end of the contest. The amount you've earned during that period, divided by $5, is the number of chances you get.
Got more questions? E-mail me or ask in the Comments. I'll do my best to get an answer to you.