I just got a video race report from frequent commenter BuckyTheDonkey, who — along with friends Peter, Tom, and Colin did The 100 Miles of Nowhere on the Inner Circle of Regents Park in London.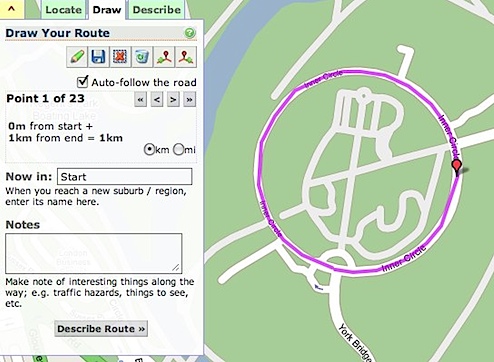 Here's what BuckyTheDonkey had to say about the event:
The course was 160 laps of the Inner Circle in Regents Park, one of the main parks in central London. Tom figured out a vertical gain of 7 metres a lap, so a surprising 1120 metres in all! 😉

We had a great time in perfect conditions although I think we all underestimated the mental challenge of doing something so repetitious – the 70-90 mile period was pretty tough (every kilo a prisoner!). Very glad it's over but we're unanimous in being very glad that we took part!
The real reason I wanted to post this right away, though is that the video is so fantastic:
I tell you, BuckyTheDonkey makes riding around in a circle 160 times look like fun.
If you did the 100 Miles of Nowhere, be sure to send in your photos, stories (keep 'em short), and videos. I won't be able to post all of them, but I will definitely do my best to get up some representative samples.
Nice work, Charlie, Peter, Tom, and Colin!