First, some great news: Susan's back. She's able to get around again. She's able to speak complete thoughts again. And — this is the biggest relief to me — she's herself again.
Also, these really annoying twitches below her eyes have gone away.
So we've learned an important lesson: no more attempts to taper off the Decadron. I know Susan's going to be disappointed that this means she's stuck with the puffy face this brings, but it's a side effect we can live with. And live with happily, now that we have had the alternative driven home, forcefully.
The Opposite of Christmas
As a kid, I could never sleep the night before Christmas. That is not hyperbole. I literally was unable to sleep. I would run through all the potential gifts I'd be receiving. I didn't know what I'd be getting, but I loved thinking about the possibilities.
That's kind of how Susan and I feel right now, except the opposite.
We've been talking, and both of us really wish we didn't have to find out anything tomorrow. I mean, it's hard to imagine that we've got good news in store for us, and since Susan's about back to feeling OK, we'd both really like to put this behind us and skip the scan. Ignorance may not always be bliss, but by the same token, knowledge sometimes feels less like power than a kick in the stomach.
But Susan's drinking her first pint of contrast solution right now, and taking a bunch of pills to combat her iodine allergy, so we're doing it.
Why?
Mostly for one reason: if there's something there that can be treated now, and in three months we find that it's too late because we chose to stick our heads in the sand, I couldn't live with myself. So Susan's doing it for me.
There are other reasons, too. It's possible, for example, that we'll find that things are looking relatively good. It is, in other words, conceivable that we'll be happy at the end of the day.
We could, on the other hand, find out that things aren't good. This wouldn't be a surprise, but confirmation like this hurts just as bad every time you hear it.
Here's what I think, though. I think we'll find out — and I say this as someone who has no medical expertise but has nevertheless gotten pretty good at knowing what's going on with my wife — that there are tumors in her brain, but that they aren't growing back quickly. This won't be exactly cause for celebration, but it also won't be anywhere near as horrible as I have been thinking things are.
The Best Auction Ever
Now let's talk about something good — and topical — for a few minutes.
Shimano Alfine has teamed up with five bicycle frame builders to create one-of-a-kind bikes equipped with Shimano Alfine components to raise money for breast cancer awareness. 100% of the proceeds from the auction of these bikes will be donated to the Young Survival Coalition to benefit the quality of life for young women affected by breast cancer.
Check out the bikes you can bid on. Click on any of the pictures below to go to that bike's auction page. [Update: the links from the pics work now; thanks to the folks who pointed out they were busted.]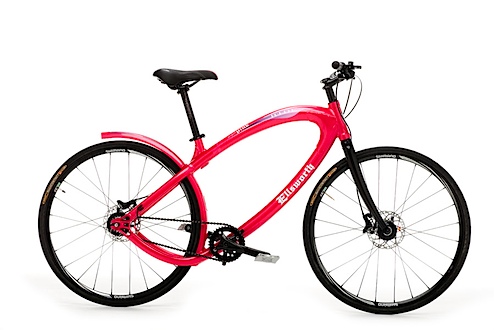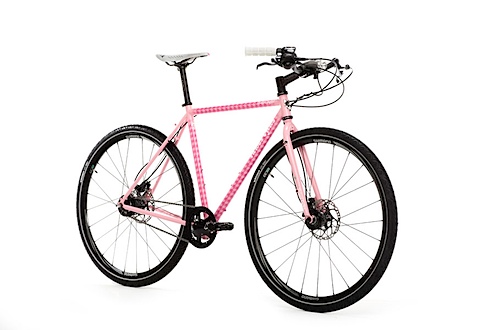 Vicious Cycles Custom Casual Agent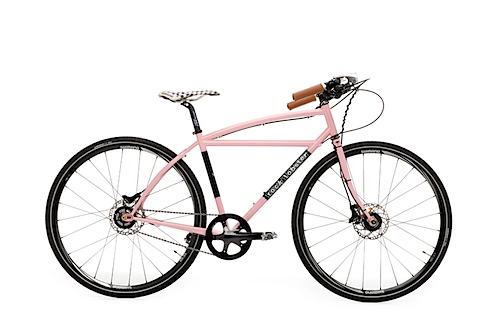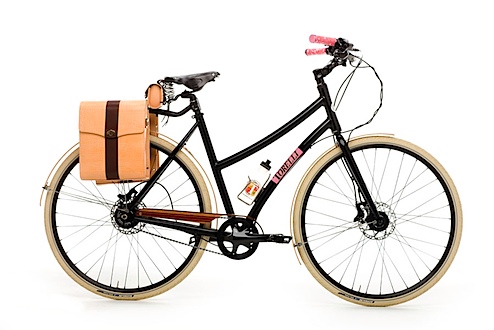 I'm making a serious play for the Ellsworth, and am (at this moment) the current high bidder.
You're welcome to (try to) outbid me.