I'm working on my writeup of today's Outdoor Expo excursion, but first I wanted to say that Kenny and I had dinner with Brent Gale and Ryan Carlson, the geniuses behind Twin Six.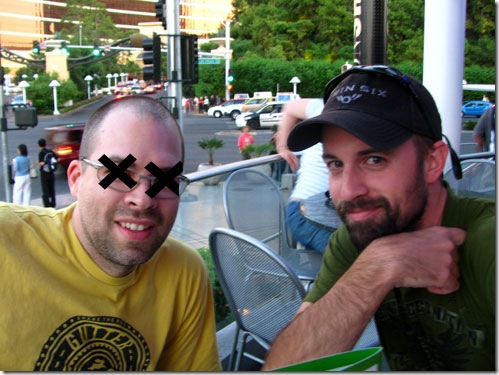 Brent would let me photograph him only upon the condition that I put big black X's over his eyes. Hey, I'm here to please.
And then, after dinner, Brent and Ryan sprung a great surprise on me: they've received a few prototype 2009 Fat Cyclist jerseys.
And they look awesome. Kenny likes his so much, in fact, that he never wears anything else.
Here he is, wearing it while he watches the hotel's pay-per-view previews for the thousandth time.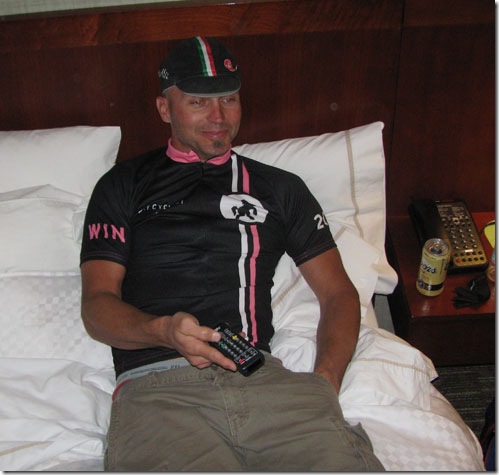 And here he is, modeling the back of the jersey.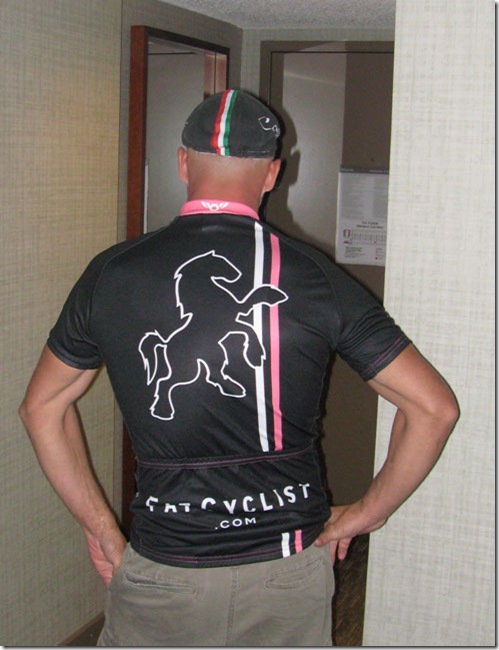 Or maybe he's on the way to the bathroom. I guess we'll never be sure.
There's some surprise text behind the center pocket, too. You'll just have to wait and see what it is, though, until the jerseys start shipping (which will be soon).
And now, I'm going to get back to writing about the Interbike Outdoor Expo, which I am pleased to announce will include the following photo: