I had three main purposes in attending Interbike this year:
Talk at the Web 2.0 panel
Goof off
Write about goofing off
I also had a sub-agenda to start a rumor that I am also Bike Snob NYC, but I couldn't seem to get any traction with that.
Along the way, I saw a bunch of very cool stuff, and met a lot of very cool people.
And — call it vanity if you must, since that's what it is — I really, really enjoyed it whenever someone came up to me and said they like my blog and conveyed that their thoughts and prayers are with Susan. In many cases, it gave me a chance to — finally — put a face to a name (or, as happened several times, I would have no idea who the person was until they told me the handle by which they post).
Whenever it occurred to me, I asked Kenny to get a photo of me with folks. So here we are: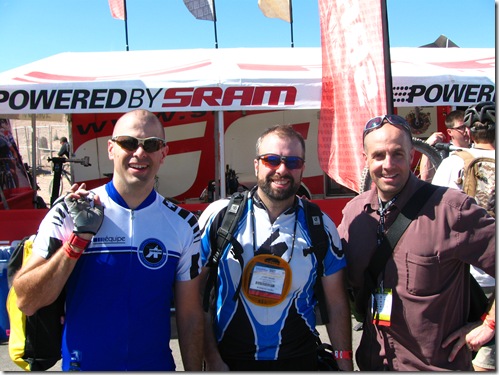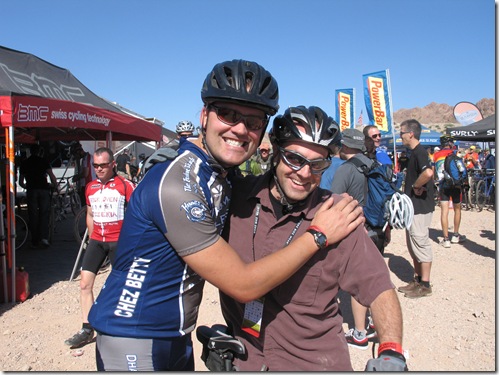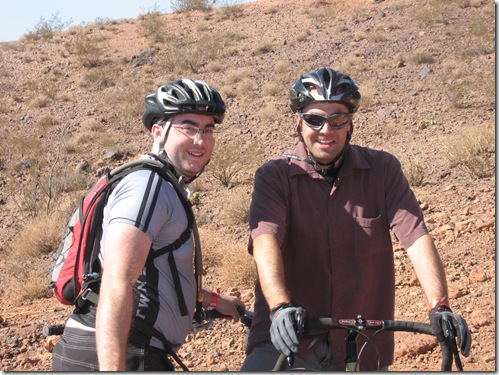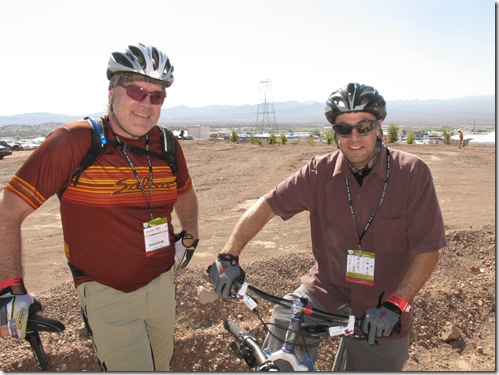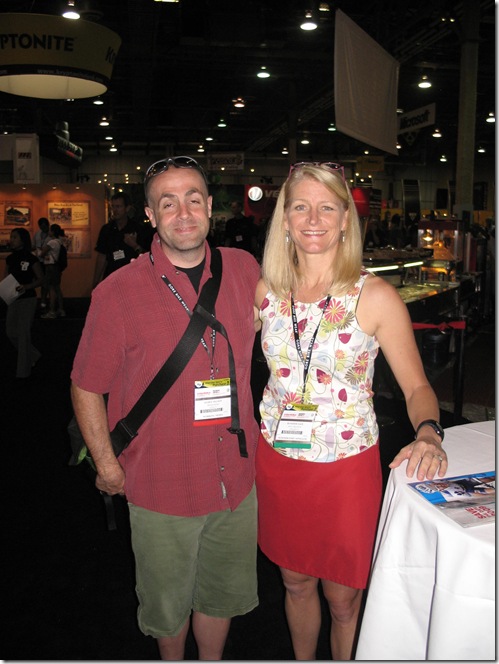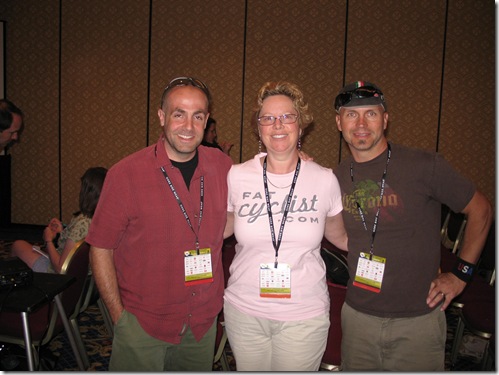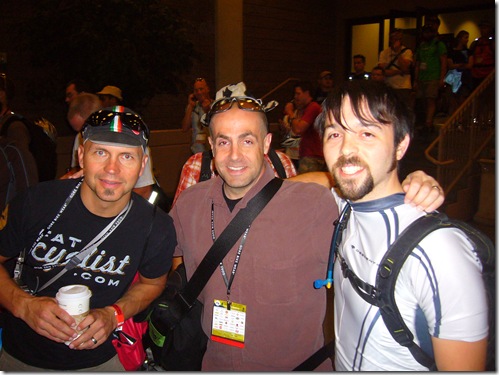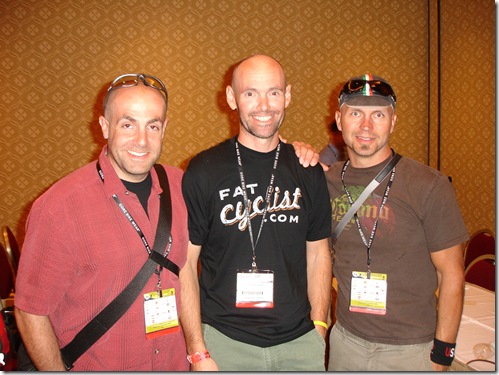 And I'm pretty sure a few of you got pictures with your own cameras. If you don't mind, email them to me, so I can add them to this post.
I've got a few more Interbike-related things I want to write about in the next few days, but for right now it seems like a good way to kick off the weekend is to say thanks for reading my blog, and — more importantly — for supporting my wife and me. I'm an extremely lucky guy to have so many friends.
PS: And an extra-huge thanks goes to Kenny, who did a great job with the photos, had more than his fair share of ideas of what we ought to go look at next, and was generally fun to hang out with for five days.
PPS: And an even huger thanks goes to my ma-in-law, who did a great job of taking care of Susan and my family while I was gone.