I went to my very first-ever cycling related press conference yesterday, wherein Lance sat down and talked to the cycling press. Here he is, talking: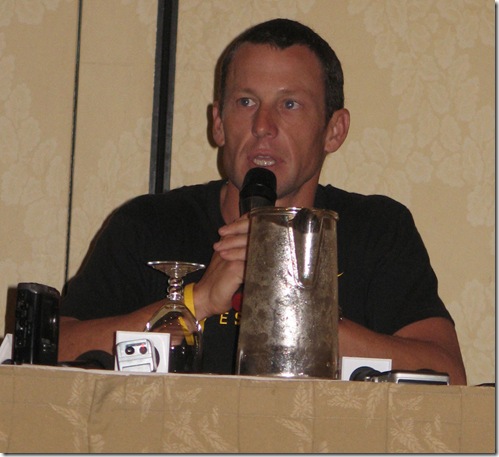 The following things happened at this press conference:
Lance told us everything he already talked about in New York yesterday. Namely, he's going to Astana, his main objective is to campaign against cancer, and he can't guarantee that he'll win the Tour next year.
Greg Lemond was in the front row, and jumped in with the first question, and then wouldn't shut up. He tried to turn this conference into an ad-hoc trial / referendum. It was stupid and obnoxious, and it wasn't the right time for that kind of ambush. As soon as I get home tonight, I'm going to steam the decals of my Fillmore.
Eddy Merckx was also there, as a surrogate for his son Axel, who could not be there due to family medical reasons. I am pleased to say that I behaved exactly like the consummate journalist I am, by begging for a photo with Eddy.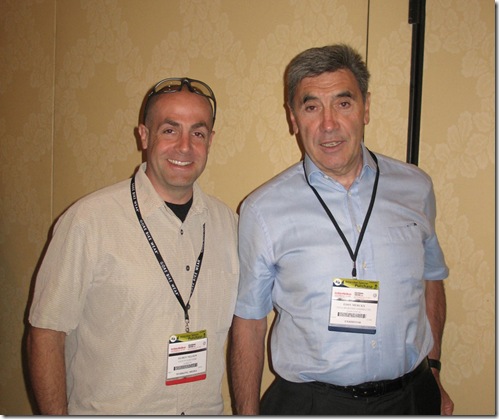 I hereby declare this press conference a huge success.