A few really good things have happened in the past few days. I've been sitting at my keyboard for five minutes (the absolute maximum amount of time I ever spend thinking about what I'm going to say here) trying to find a common thread between them.
But there isn't a common thread. So I'm just going to throw them out there.
Is This Some Kind of Bike-Friendly Alternate Universe?
Suppose you've been on your road bike for about an hour, climbing. And climbing. And climbing. Riding up American Fork Canyon.
Finally, you reach the summit. You've earned the descent. And in the case of American Fork Canyon, it's quite a descent you've earned. Because, as I have learned, American Fork Canyon has been specially designed to be exactly curvy and steep enough to be thrilling, yet open and straight enough to require only infrequent braking.
And once you get past Pine Hollow, no more braking is required for the rest of the ride. You've got a what I consider to be the ultimate working downhill in front of you. [Note: a "working downhill" is a downhill that is gradual enough that you can still pedal.]
This is really my favorite road descent in the world. It's perfect.
Anyway, almost as soon as you begin the descent, you find yourself behind a slow truck, pulling a trailer. You groan in frustration, because this road is narrow and curvy enough that passing opportunities are rare. Your joyful flight has been converted into a slow and loud session of downhill brake-riding.
Except…it hasn't.
The guy in the truck notices you in the rear-view mirror, and — perhaps because he rides? — immediately pulls over so you can get by.
You zoom by and wave. Your faith in humanity is bolstered.
Two minutes later, however, it gets worse. You've caught up behind another truck, and this one is already behind a minivan. Your shoulders droop, because you know that it's practically impossible to pass two vehicles like this.
Except…it isn't.
Magically, the minivan and truck pull over to the side of the road together, as if they've agreed that on a day like this, a road cyclist clearly cannot be denied.
And then you catch a motorcycle. It occurs to you that on this road, in this direction, nothing is as fast as a road bike.
The motorcycle edges over to the right side of the road, the rider nodding as you ride by.
And then the road's clear the rest of the way down.
With a tailwind.
Next Steps for Susan
Susan's done with radiation now, which, according to our old oncologist, was pretty much the end of the road for her, treatment-wise.
So yesterday, Susan and I spent a long, emotionally draining day at a new oncologist, one who will take our calls and keep looking for ways for us to fight.
The upshot is that for the rest of the week Susan's going to be taking tests, and then next week the oncologist will recommend a course of action for fighting this cancer.
We don't know what that course of action will be yet, but we do have a firm assurance that there will be a course of action.
We don't expect things to be easy. But I much prefer a difficult course of action to no course of action at all.
Sometimes a hard day can also be a good day, relatively speaking.
More Raffle Goodness
Just in case you haven't noticed, Ibis Cycles and I have partnered to raffle off an incredible dream bike: The Ibis Silk SL. You can read the details in my Friday post, but take a gander at what you'll be riding: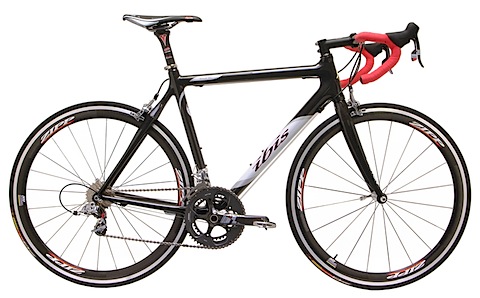 I've gotta say, though, that I'm becoming increasingly partial to the British Racing Green frame color: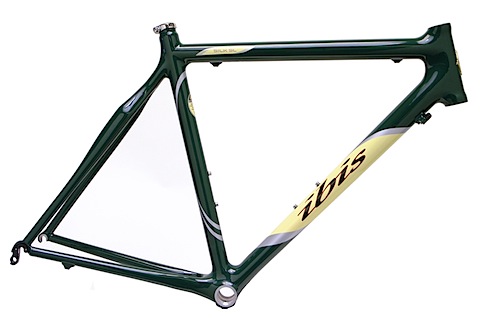 The color choice is up to you.
There's something you might've missed, however. If you haven't gone back and read the changes I made to the post on Friday afternoon, you won't have caught the exciting update: The Silk SL will be outfitted with the Dura-Ace group, and Dura-Ace SL wheels.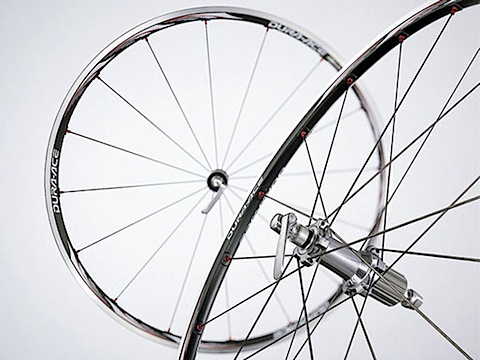 I tell you what: If I ever meet Mr. Shimano, I am going to give him a hug.
Same goes for Chuck Ibis.
And you know what? That bike isn't the only thing we're giving away in this Triathalon-related raffle this Saturday. You're also automatically entered to win:
A Gary Fisher Rig. It's a size Large, lovingly used, 2007 model. Donated privately and anonymously by a really good guy. I rode a Rig most of all last season, and I loved it.
Several Boomerangs. Yeah, I'm totally serious. A Fat Cyclist reader owns a boomerang company. A few of the boomerangs have even had "WIN Susan" airbrushed on to them. I may keep one of these for myself.
Twin Six Hotness. My good friends at Twin Six are donating several jerseys, t-thirts, bottles, and other awesomeness.
Gary Fisher Apparel. In spite of the fact that I have not yet performed any of the tasks he has assigned me, Travis Ott is sending over several t-shirts and jerseys to be given away.
Used copies of The Flying Dutchman and Breaking Away. Yeah, I saved the best for last. Ha.
So, if you haven't yet signed up for the raffle, you'd better get moving. You can't win unless you enter. Although Dug's been trying to convince me otherwise.
And even if you don't win, you're still donating to a great cause.