A Note from Fatty: Before I get into my main post today, I wanted to talk about something you may have noticed. Last week I posted only two things (a cartoon my son created and a race report Kenny wrote), neither of which I wrote. That's not exactly typical, since I usually write at least three times per week. So what's up? Well, I sat down to write a few times, and just wasn't able to. The fact is, I've been stressing out about Susan's upcoming CT scan (This Friday), and being funny isn't easy right now. The weird side effect of this is that I now have a good-sized backlog of things I want to write about. So I'm going to try to write at least a few times this week, and figure (most of) you will understand if I'm not on my best game.
The Pink Jerseys Are Here!
I got my pink special edition jersey Friday afternoon, and got word from Twin Six that all the t-shirts, socks (both pink and original) and jerseys have now been shipped. So you should be getting yours soon, if you haven't got it already.  Here's a shot Dug took from Saturday's ride (more on that in my Tuesday post, which I shall write as I fly to Chicago tomorrow afternoon).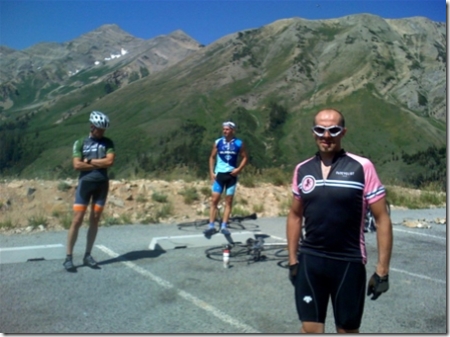 Admit it: I look sexy in pink.
OK, you don't have to admit that I look sexy in pink. But you do have to admit that Mount Nebo makes a pretty sexy backdrop.
How About Something Just A Little Bit Sexier?
Knowing that the female contingent of the Fat Cyclist readership always enjoys a good photo of Kenny, and furthermore knowing that the male contingent of the Fat Cyclist readership always enjoys a good photo of any female at all, I enlisted Kenny and his wife Natalie as models for the "Fighting for Susan" jerseys — available for immediate shipment in both Hers and His sizing (socks and t-shirts are available now, too).
Knowing that my readership is about 80% male (a number in which I am confident in spite of the fact that I just made it up), let's start with Natalie: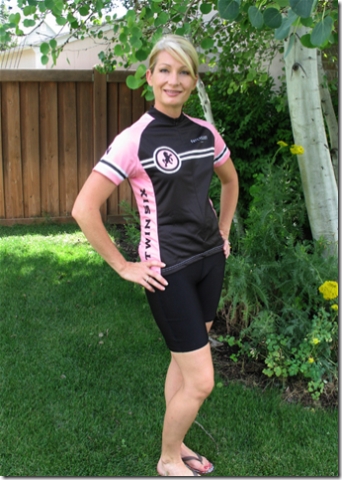 And now, from the back…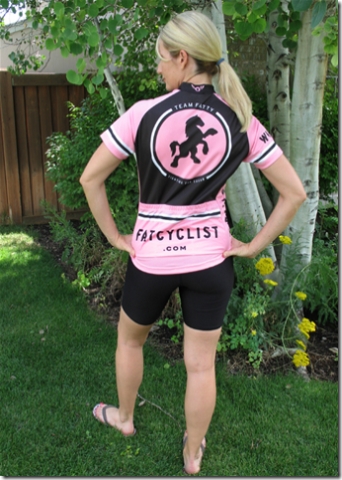 And now, just in case the ladies in the audience are starting to lose interest, here's Kenny, working it like he's expecting a tip.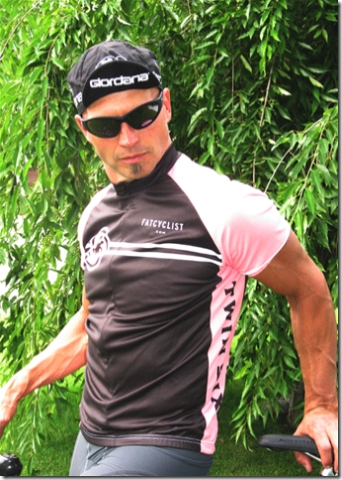 And now, showing off his guns: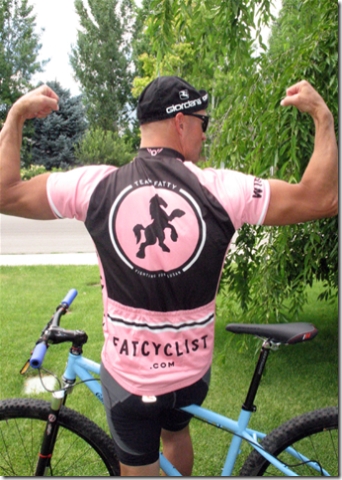 I love the "WIN" on the right arm — it's a very helpful suggestion, and one which I used to good effect last Saturday (more on that — as I said earlier — tomorrow, but quite clearly I'm going to do some serious boasting).
And you know what's awesome? Anyone who wears this jersey looks just as hot as Natalie and Kenny. It's a scientific fact.
Oh, let's have one more photo, shall we? Here's Kenny and Natalie together, ably demonstrating that the Pink Jersey is suitable as an outfit for your wedding announcement photograph.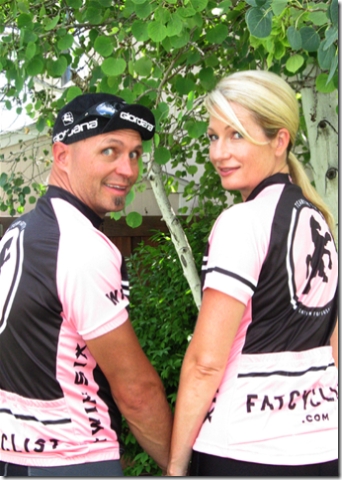 PS: Some of you have sent me pics of you wearing the Pink Lemonade Jersey this weekend. Here are a few: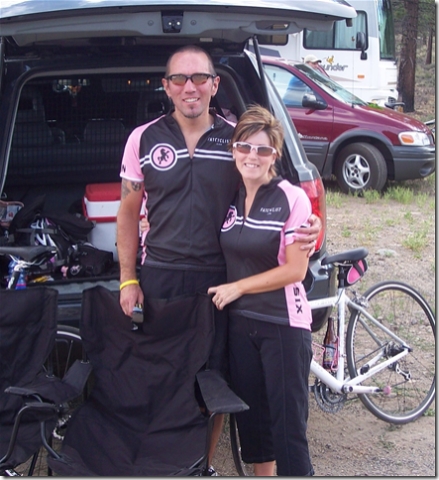 Brent and Sandie at the Death Ride. Sandie says, "They were a huge hit and super comfortable all day long." Awesome!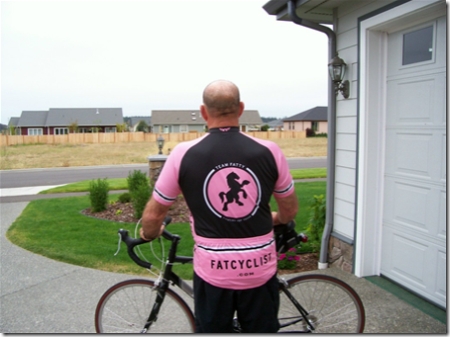 Dave, riding the trails of Washington and British Columbia, says, "I hope Susan appreciates that I am wearing pink for the first time since the 50's." Yeah, she does.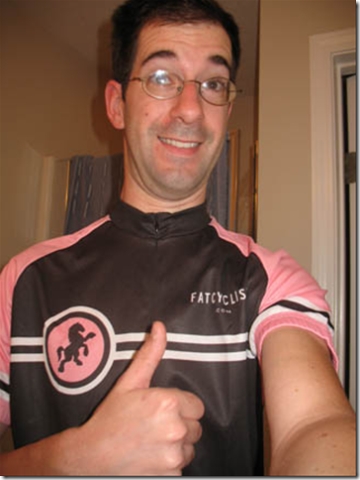 Keith's giving the pink jersey a thumbs up.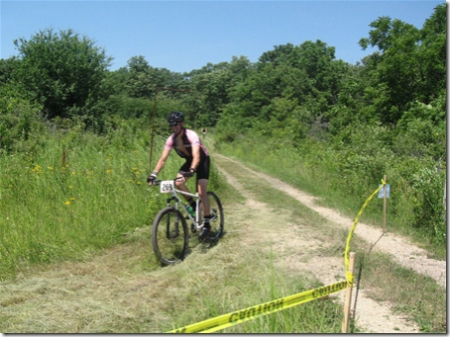 One of the Twin Six guys racing "The Blue Mound." Of the race, they said, "Felt like I paid $35 to sit in a clothes drier for 5.5 hours."
There are more, but I'm notoriously bad at managing my email. This'll have to do for now.
PPS: You know, I think I need to set up a Flickr group for Fat Cyclist readers showing off your jerseys. In fact, that idea could really work well with the cool new site design I've got in the works. More on that soon.