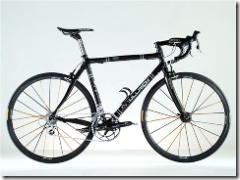 Karlsruhe, Germany (Fat Cyclist Fake News Service) – Reporting to anxious investors at the first annual shareholders' meeting for Jan Ullrich Bicycles, LLC, Tobias Steinhauser — co-developer of the Jan Ullrich signature bike line — looked worried.
"I do not want to beat around the bush," said Steinhauser. "I am sad to say that our first-year earnings of our bicycle company have not been as brisk as we would have liked. We have picked up very little market share, and as of this moment our sales are actually declining precipitously."
Almost as if choreographed, several hands simultaneously shot into the air.
"Why is this so?" asked one dignified-looking gentleman. "Didn't you get press in CyclingNews for the launch of this bike line?"
 "Yes, yes we did. And the bikes were received extremely positively," said Steinhauser, staring hard at the podium.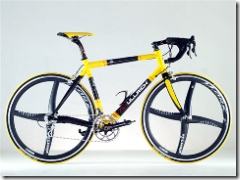 "Did you not tell us last year," piped in a woman in a sensible business suit, "that you would be launching the Jan Ullrich Bicycle line just before the Tour de France, when interest in Ullrich would be very high?"
"Yes, we did that too, just as we promised," said Steinhauser, squirming slightly.
"Well, isn't Jan a winner of the Tour de France?" asked a lad of no more than eleven, wearing cycling knickers and a junior-league cycling jersey.
"Of course he is, and he has taken second many times as well. There is no more famous cyclist in all of Germany," replied Steinhauser, reddening a little.
"Well," said several shareholders, in unison, "Why is the Jan Ullrich Bicycle line doing so poorly?"
"I don't know," said Steinhauser, dejectedly. "I just don't get it."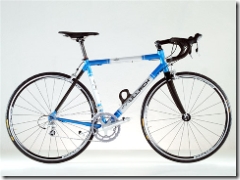 No Easy Answers
Interviewed after the devastating investor meeting, Steinhauser tried to make his case for the Jan Ullrich Bicycle line.
"These are handmade, Italian bicycles. They are beautiful to look at, lighter than air, and designed with the input of one of the winningest, most experienced pro cyclists in the history of the sport. I honestly cannot understand why anyone would not want to ride a Jan Ullrich bike."
Asked for an explanation of why, from his perspective, so few bikes have been sold since they have been made available to the public, Steinhauser seemed puzzled. "That's exactly the question I have been asking myself, endlessly. You have no idea how much sleep I have lost over that precise question."
"Did we overprice the frames? Our focus groups say that for a bike of this quality, we did not."
"Do we not have enough name recognition? That is ridiculous; everyone knows who Jan is — that's one of the reasons we went with his name on the bike line."
"Maybe we should have offered complete bicycles instead of just the frame / fork combination," mused Steinhauser. "That's really the only thing I can think of."
Trying to stay upbeat, Steinhauser went on, "Well, that's all water under the bridge. We'll learn from our mistakes, and redouble our marketing and PR efforts."
Concluded Steinhauser, "Hopefully this next year will be a better one for Jan Ullrich Bicycles."