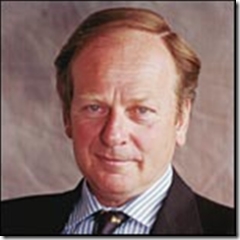 PARIS, FRANCE (Fat Cyclist Fake News Service) – Three agencies integral to the sport of professional cycling held a joint press conference today, in order to make a number of important announcements regarding the 2007 Tour de France.
"First and foremost," said Patrice Clerc, President of Amaury Sport Organization (ASO), the promoter of the Tour de France), "I want to be the first to congratulate whoever wins the 2007 Tour de France. You are truly a great champion, and ASO thanks you for making our business possible. While we do not yet know who will win the Tour, I feel it is vital we acknowledge that person as the pinnacle of strength, conditioning, and personal sacrifice he undoubtedly must be."
"Next," continued Clerc, "I'd like to take this opportunity to accuse the aforementioned winner of using unscrupulous and nefarious methods to obtain this prize, and hereby accuse him — whoever he is — of doping."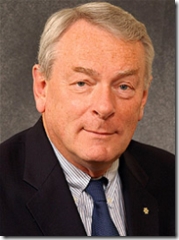 An Open and Shut Case
Dick Pound, Chairman of the World Anti-Doping Association (WADA), was on hand to elaborate.
"When was the last time we had a Grand Tour winner who was not eventually accused and — at least in the court of public opinion –convicted of doping?"
Continued Pound, "Our problem, in the past, was one of timing. We keep waiting until after someone has won a grand tour to make insinuations. By then, the public has gotten behind the rider and we've got a public relations nightmare on our hands."
"Really, it's very simple," said the Chairman of WADA. "Follow my logic, if you please. Every single rider at the Tour de France is a superior athlete. If one person is able to beat all these other people, that person must be doing something the others aren't doing. However, everybody knows that every single one of these athletes is doing every legitimate thing he can to be the best racer he can be. And since every racer is doing every allowable thing, but only one person can win, the person who wins must be doing something that is not allowed."
"And what is not allowed?" asked Mr. Pound. "Doping is not allowed, that's what."
Concluded the Chairman of WADA, "I think it's time we stop beating around the bush and be direct about this: If you win the Tour de France, you are a doper. Pure and simple. So while I admire the future winner of the Tour de France, I have nothing but contempt for the unethical way in which you will go about winning."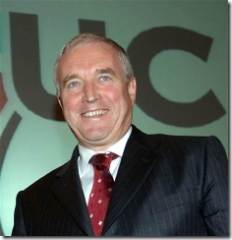 New Features in this Year's Tour
Pat McQuaid, President of the International Cycling Union (UCI) announced that in conjunction with this preemptive dismissal of the winner of the TdF, several useful and interesting new features will be added to the race.
"In addition to having the team car following the race leader," said McQuaid, "we will now have a police car, just in case he tries to make a break for it. We will also have GPS-based location transmitters sewn right into the yellow jersey."
"The award ceremony will have some new drama, as well," said McQuaid. "In addition to the stuffed lion and the yellow jersey, the holder of the maillot jaune will be handed a pair of ceremonial handcuffs by myself and Mr. Pound, and then we will slap him."
"The final ceremony will be even better," concluded the UCI President.. "In addition to the traditional pomp and prizes, we will also have law enforcement personnel, a judge and prosecuting attorneys on hand to serve notice of arrest, a search warrant, and in fact begin the arraignment proceedings. It will be spectacular."
Racers React
"I suddenly don't feel so well," said Ivan Basso, following the press conference. "Also, I have a pain in my knee and my goiter's acting up. I intend to race still, but frankly don't see my prospects as all that good."
"My back is killing me," commented Alexandre Vinokourov.
"I feel a general sense of malaise," noted Iban Mayo, though nobody asked.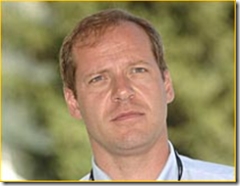 Final Word
Concluding the presentation, Christian Prudhomme, Director of the Tour de France, said, "I'd like to make a couple of final points. First, I'm afraid that once we strip the outright winner of the Tour de France of his title, the second place winner will be promoted to the winning spot and is thus a doper as well. And so on and so on, until we've had our fun." 
"Second," concluded the race Director, "All of this is null and void in the event of a Frenchman winning the Tour."